La Cornue
The queen of kitchens
Authenticity and Modernity: Two words, two eras united by a constant search for perfection and efficient cooking techniques.
Since 1908, from generation to generation, we have shared the sacred fire that makes each of our kitchens prestigious.
The know-how of all our craftsmen, the careful choice of materials, the beauty of every detail, advanced technology, continuous improvement… The quality of our work and our desire for excellence are the driving forces that motivate us, pushing us every day to manufacture exceptional, customised products that will bring your culinary dreams to life.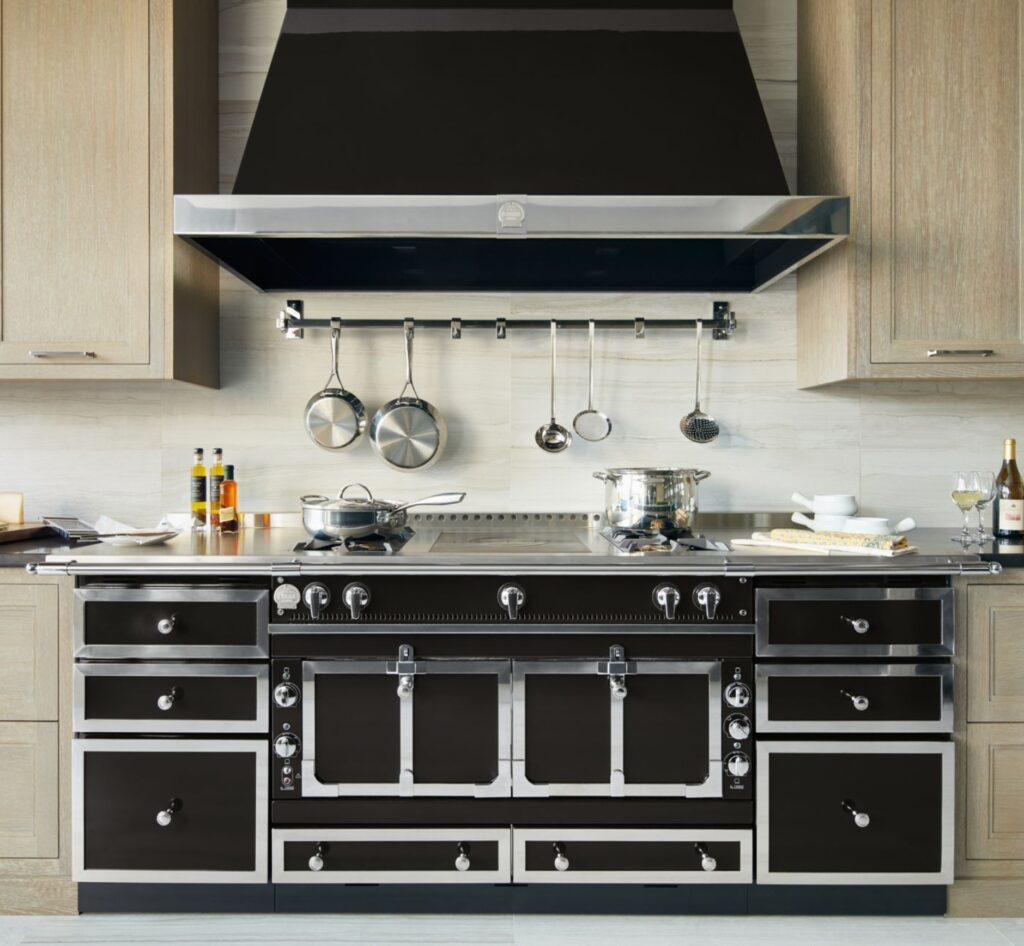 Know-How: Awarded the EPV (Living Heritage Enterprise) label, a symbol of French excellence, La Cornue® is keen to preserve and pass on the unique know-how of its craftsmen.
Here, technological innovations respect the values of craftsmanship. The aim is not to replace man, but to enhance his talents. The love and pride of a job well done is priceless.
Each Château La Cornue® kitchen is the original and numbered work of one of our craftsmen, created exclusively to order, piece by piece, assembled by a single craftsman who will devote all the care necessary to make it a unique object.
Our customers want a product made with the utmost rigour and of the highest quality, which we verify at every stage of manufacture, from the choice of suppliers to the production of the sheet metal or the body of our kitchens, through to enamelling, inspection and final assembly.
The artisanal dimension of our company and our unique expertise allow us to take on any challenge, whether it is respecting the constraints of a historic home or innovating in futuristic architecture.
The pride and pleasure of La Cornue® customers are our best ambassadors and our most coveted reward.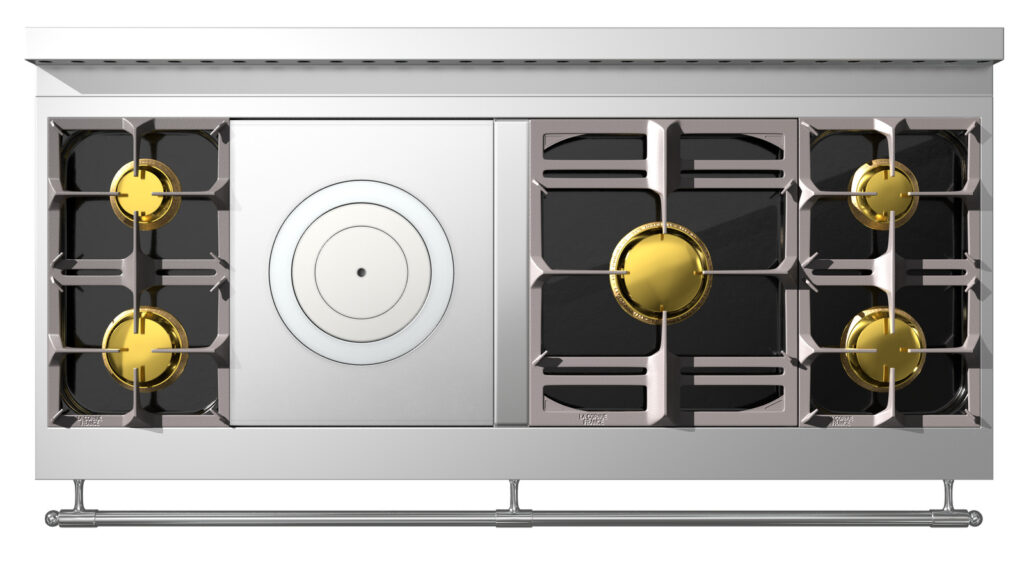 The Château® line: The flagship of La Cornue®.
Created in 1964 by the second generation of the Dupuy family, the Château range affirms the exclusive know-how of La Cornue® and definitively establishes the company at the top of the highest quality hobs.
In fact, the result of more than 100 years of research and development, each "Château" cooker is entirely handmade in France, in our production workshop just outside Paris, by our craftsmen, whose knowledge and know-how are passed down from generation to generation to bring you culinary efficiency and elegance.
Configurations, colours and finishes… you have at least 8,000 choices to design your "made-to-measure" kitchen, according to your desires, your dreams and your appetites.
A masterpiece in which every detail has been designed to make your kitchen unique.
Come and discover La Cornue collections