Bomma
Bomma takes traditional Czech glassmaking to new and dynamic levels.
With centuries of glassmaking tradition in Bohemia behind them, they benefit from a rich pool of talent and expertise.
Rather than simply maintaining these traditions, Bomma takes a step forward and sets today's highest standards in glassmaking.

Some of the lamps in the collection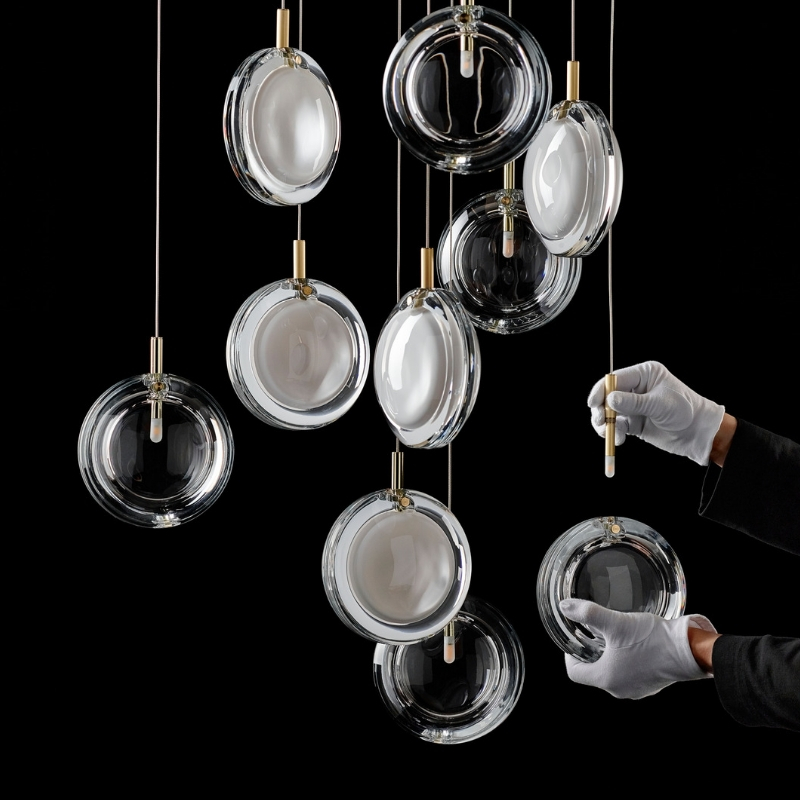 Lens
The perfect optics of pure crystal. Light refracted through a lens is a fundamental principle of optics. Here, two lenses harmoniously encapsulate their inner source, playing a monumental symphony of light, tone for tone.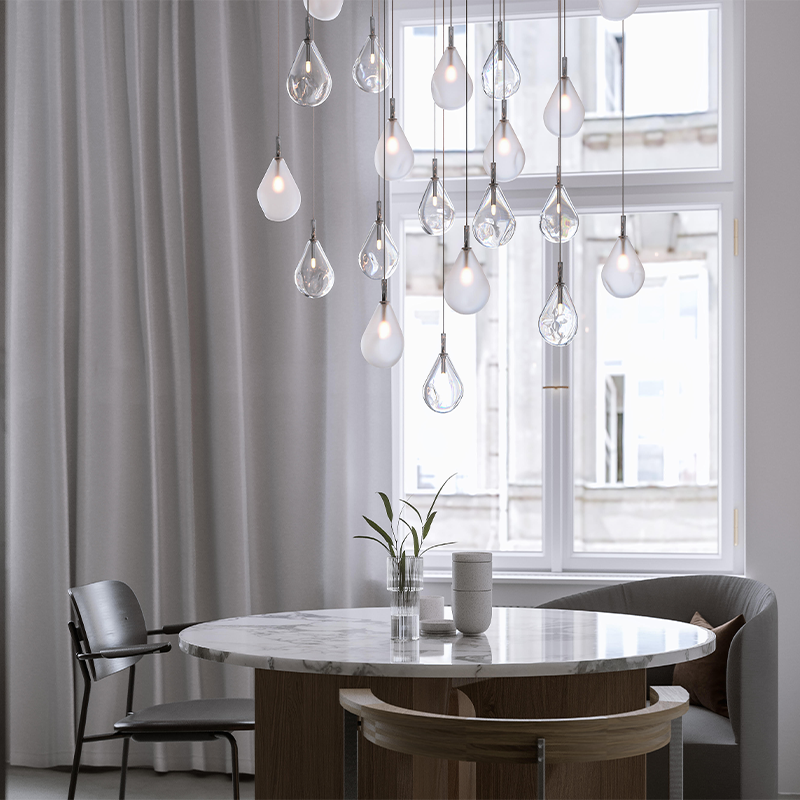 Soap Mini
The magical quality of iridescence
The variety of colours, transparency and constantly changing shapes – the characteristics of soap bubbles – inspired this BOMMA collection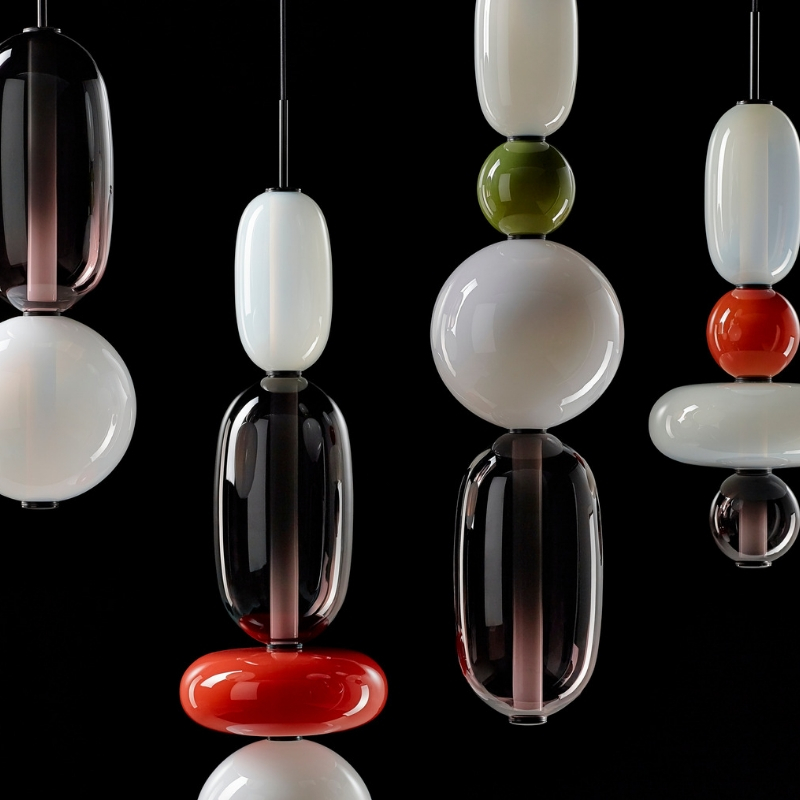 Pebbles
Custodians of precious memories.
Pebbles remind us of exceptional moments or favourite places. Their different shapes and colours have inspired BOMMA's playful collection that invites you to express your creativity. It provides options to create distinctive combinations.
Not only a beautiful collection of crystal lamps of the highest quality but also tailor-made designs.
We can meet the requirements of the most demanding customers. Our proprietary technology, modern glassworks facilities and unsurpassed lead-free crystal all work to support this goal.
Come and discover La Cornue collections