Il Piccolo Blog
[:en]What to Look for When Buying Italian Modern Beds[:]
[:en]After a long working time, we Italian want to spend the free time especially sleeping time more comfortably. Work and proper sleep are part of better life. If there have much dissimilarity between sleep and work, life will surely be discomfort and irritable.  A very recently report has been suggested that most of us usually spend 1/3 of life in beds by sleeping there 8 hours or more than daily. Feeling comfort during sleeping is mostly needed. Otherwise, life will not be fulfilled. This is because that healthy health depends on having proper sleep.
Are you one who is not able to take proper sleep? If you are in this situation, you can use modern bed in lieu of backdated bed. This is because that modern bed requires much comfortable on your sleeping time. Are you planning to change the bed you are using now? If this is yes, you bear some beneficial facts in mind while buying new Italian modern beds. The facts may be as-
Think First to Search Online
As you are a busy man with office or business, you surely fail to manage much time for searching Italian modern beds in retail shops. With a view to saving too much time, you can think about online to search various types of beds for room required long lasting comfort. This will be the first option to do this easily in shortest time. Also you can enable to know what the real price of bed is.
Choose Exact Style You Desire
Searching various style of beds in retail shops make you bore and irritate when online never does this. You can easily learn thousands of modern bed's style instantly by clicking online. As you go in search of stylish bed, you also look on qualifies the bed has. Never skip this.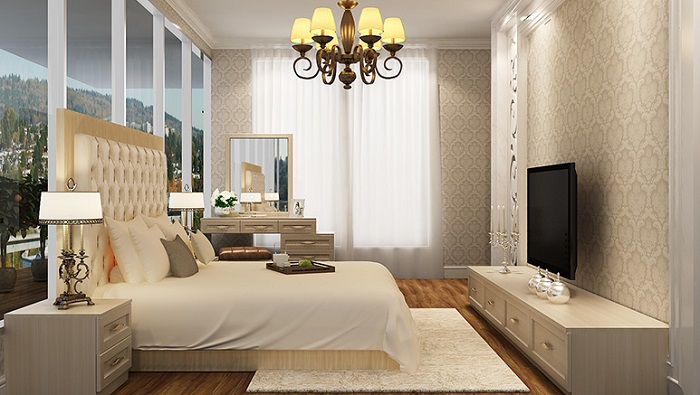 The Size of Bed is Big Factor
Having a big size bed allows to have much space of a room. Is your room small? Never buy big size while having small space required room. This is because that big bed means to create big problem when room is small. Getting in and out and opening windows are basic problem of it. Otherwise, you have to consider the members who will use the bed. While buying modern beds, you have to think about the width and length of the bed.
Don't Forget to Choose Modern Mattress
Good mattress provides much comfort. As you are looking comfort, why can you have bad mattress. Be careful while looking the quality of mattress. Is it too soft or hard? Never choose this. Just go through what is right now for you. A fact is that the quality of mattress depends on your desired budget. Low budget allows using low quality mattress.
Always Think about Comfort
First of all we especially decide to change the bed on considering the comfort.When you look bed newly, have to check by sitting and ask yourself how you feel. Don't pick it unless you fail to feel good. Leave the choice and think alternative style. Just pick up the style of the Italian modern bed which helps you feel good by sitting for a while.
Conclusion
There is more retail or online shops in Italy where you can easily find modern beds required well featured. These described facts may help you find Italian modern beds properly from anywhere or any means. Also you can add some individual matters with you while looking for modern beds in Italy.[:]