Il Piccolo Blog
[:en]Frequently Asked These Questions Before Buying Modern Dining Table[:]
[:en]Dining table is equally important with other furniture sets which are usually used in home. If you have all sets of furniture without dining table, it is easily understandable that you are missing something. That may be lacking the complete beauty of the room. When you realize this, you will never stay here without dining room furniture.
Buying dining table primarily for home is not easy task. Especially the novices fall into trouble by thinking which dining tables are best.  The trouble will be removed if you frequently ask some questions before buying your expected dining table. No more complexity on these. Just takes these questions easily and throw before getting finally. Which are these questions? Just give a moment on this content and you will get these frequent questions. Here are these…….
Think First What You Look For
Basically, Wooden and Glass, these two are mostly trending in furniture market for dinning. When you go through wooden, you will technologically lag behind. But it doesn't mean that you will not get the opportunity what the glass dining table avail. If you are custom lover, you obviously give best attention to wooden than glass. If you are style lover, why you will not choose glass dining table? Dining table made by glass are the trendiest of present time where many sophisticated material and technology are used.  While going through glass, you can also find what is scratch resistant. This allows using the dining table comfortably.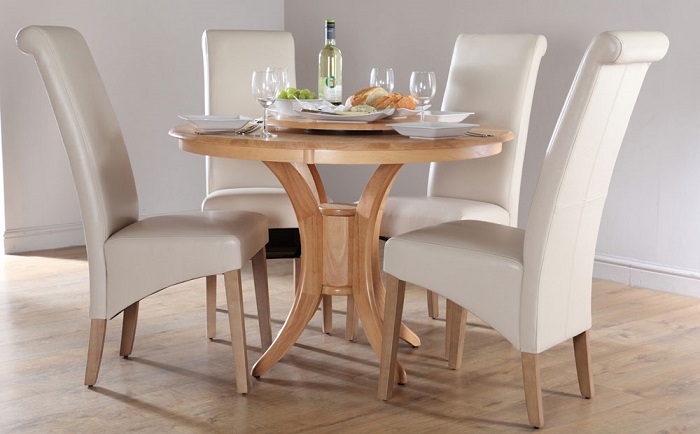 How Big Is Your Dining Room?
No matter if the table is wooden or glass. Matter is what your dining room size. When the size is big, it allows using bigger dining table when small size room never allow. Before going to buy the dining table, please check the size your room has.
What Style/Colour Is Your Dining Room?
Never forget to think the style or color your room is. When you are finding aesthetics on your room, you have to do this task before going to buy table. Space size, design, style and color of room mean the aesthetics which never deny for a while. Especially combination of color between surroundings and table are mostly important.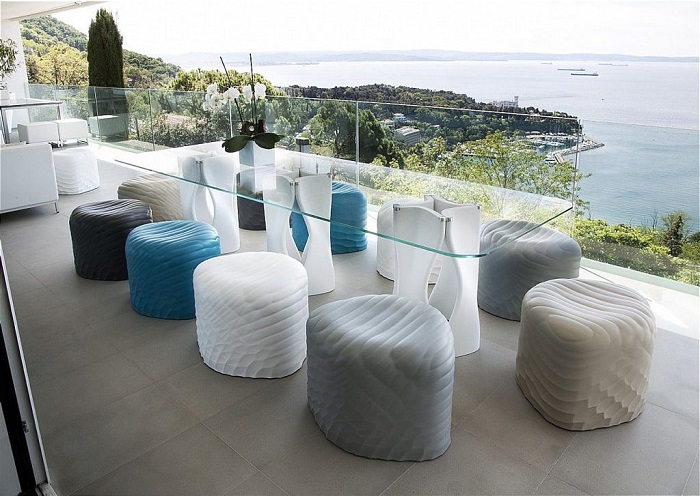 What Is Your Budget?
Only budget will give you permission what type of dining table are suitable for your expectation. When your budget is less, it allows using lower priced dining table. In this consideration, wooden dining table would be the best choice where you can save money. It doesn't mean that you will get less benefit. Just be tricky while looking wooden dining table.  Advance technologies are generally used in glass dinning table. Expectedly, you here will pay a big budget in order to get modernism advantages. Never skip scratch resistant glass dining table if your budget is respective.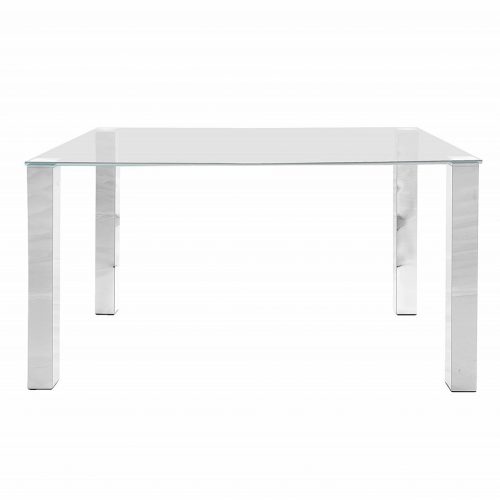 What Is Durability Here?
Durability will be different if the tables are made with wood and glass. The table made from mahogany, walnut, maple, oak and teak wood will surely get long durability. But these are not insect- resistant. Cleanliness is a big factor when you consider wooden dining table. Dining table made from glass has a risk to damage easily where wooden is so strong. But glass dining table is insect-resistant. Also you can expect a long last if you are care of looking after them.[:]
Il Piccolo, attivita' di famiglia di seconda generazione, apre il proprio showroom a Lugano. Con oltre 40 anni di esperienza Il Piccolo porta con sé un bagaglio di conoscenze tecniche e progettuali di assoluto livello, grazie ai numerosi interni progettati e arredati in tutto il mondo. Inoltre, Il Piccolo rappresenta molti dei marchi