Il Piccolo Blog
[:en]How to Design Small Living Room Perfectly[:]
[:en]To design a room's interior is a methodical task as well hard. It is more difficult when the room is small. No matter what the room size. Matter is what you know about the plan of design. Only applying best methods to decor interiors can make you big factor in spite of having room with little space.
Do you have any small living room? Are you planning how to décor your room? If yes, you can modify your thoughts and just apply some tricks which you can get from the content. Let's get started to know how to design your small living room perfectly and may seem larger than before.
Remove Disorder
Perfect look for a big or small room mainly depends on order of necessaries which are basically used in inner of room. If you try to find strong appeal of living room, you have to think cleanliness, colors and furnishing. Nevertheless, you have got stunning opportunity from ones to touch the room when it is orderly furnished.
Choose a Neutral Color
Having a good color of room allows you to be happy and cheerful though you are in stress. If new one is in your room, he will feel more bored when the room colored with irritates color.  Size doesn't matter when color is amusing. Are you planning to decor your room?  If this is yes, instantly you can change the backdated color. One important fact is to consider the color of room before going to buy furniture sets for living room.
Sofa
As it is small room, undoubtedly all we can think that there is no need of having sofa. It is totally false. If you give the attention of beauty of room, you can never imagine without sofa. No matter if the size of sofa is big. But matter is what the sofa has like color, furnishing, shape, and light and etc.  Here you can consider leather and fabric sofa which enable to enhance the inner beauty.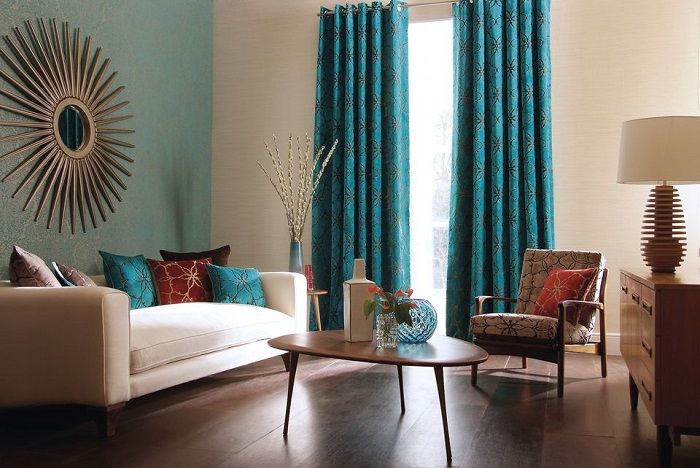 Don't Use More Windows
More windows mean to use more space. It doesn't allow when the room is small. When there have more windows of room, it means that there have great opportunities to put unnecessary things. That's why; the room looks no so good. But is true that natural lights enhance the beauty where artificial light never does this. In this consideration, having celling windows only can be helpful to look your room gorgeous naturally.
It Is Not an Activity Zone
Don't make the room as activity zone. Activity zone resembles ugly-overcrowded zone. Reduce the activities as soon as possible which are usually done the place. Don't make it room to do various works such as watching tv, doing household chores or many kinds of arts activities.
Maximize Your Storage
When you are literate about decorating room's inner, you can enable to maximize storage in spite of having small living room. Make sure use of necessary which have double facility. In this circumstance, you can pick up coffee tables, end tables and ottomans which ensure double space.
It is not problem to have a small living room. But it will be a problem when you arrange the necessaries of room disorderly. The content may be helpful to know the tricks that arrange your small living room with big opportunity.[:]