Il Piccolo Blog
[:en]Buy Stylish Contemporary Italian Designer Sofas[:]
[:en]Italian designer home furniture's will be the best choice for us just because not only it's design but also have much better advantages. Italian designer furniture does not like the other common furniture, it has traditional value, fresh and unique design with better furnishes and that's the specialty of Italian designer furniture. Before make new furniture design a designer think about the user who can afford and also about the taste of user so that furniture would be attract more people.
Italian Designer Sofa
Italian furniture is most popular and well known on the global furniture market. There are no strong competitive of them. In short Italian furniture is the king of furniture market. Italian designer sofa is the best selling item for all time. Specially on festival time this is one of the most best selling item in the furniture market. Italian has several world class popular furniture designer brands who have specific signature sofa design, some of them are including bellow –
Evergreen Composition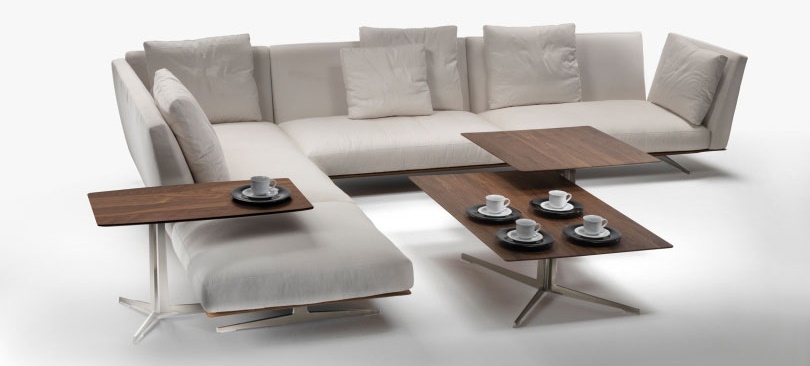 This is evergreen composition Italian designer sofa for all. It has some specialty which can make it different from any other common sofas. Features of Evergreen Composition Sofas are given bellow –
Metal frame cover with protective fabric
Different shape of seat cushions
Have metal feet with authentic finishes
Flexible and easy to placement
 Uses – We can use this Italian designer sofa at our living room or any other suitable place at our home. Most specifically place this sofa at outdoor or balcony to view natural scene. This Italian sofa makes you feel awesome.
Chaise Longue Lipp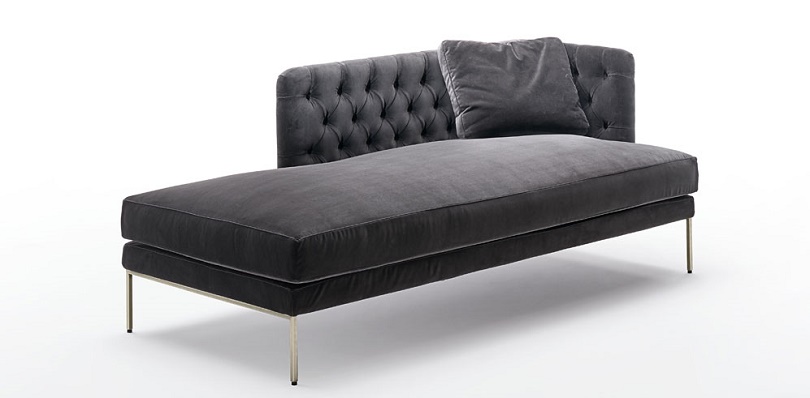 This is Italian designer lipp longue sofa for all. This is the latest collection for Christmas. This sofa is more comfortable with nice design format. Features of Chaise Longue Lipp Sofas are given bellow –
The seat is supported by a tubular steel frame
Lipp has back and armrests gently quilted
Adjustable feet in black PVC with quilted finishing
Upholstery covers with removable zip
Uses – We can use this Italian designer sofa at our living room or any other suitable place at our home. We also use this sofa as a bed when more guest are come our home. It is specially designed as a sofa bed which has dual facility to use.
Divano Rod Bean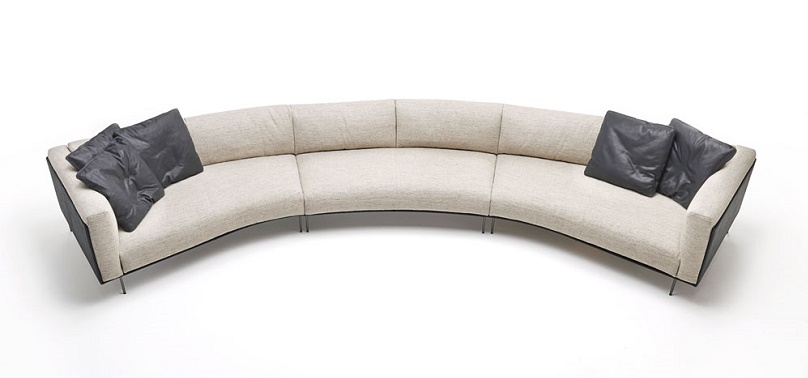 This is a new Italian designer curved version sofa which is reveled for Christmas this year. This new designs sofa has much new features and pretty looks. It has more space where more people can sit together. Features of Divano Rod Bean sofas are given bellow –
This sofa has available in round and curved shape
This sofa has tubular frame with painted steel
Feet in stainless steel with a Matt satin finish
Expanded arm and back cushion
Upholstery covers with removable zip
Uses – as the shape of this sofa is quite large, we may use this sofa on our hall room so that many people can sit there at a time. It's quite impressive looks we can now watch movies together with our friends and family by sitting on this sofa.
Set Alfred

This is such a nice modular sofa series design we can use our home. This designer sofa has fan corner unit where we can set up a stand fan beside on this sofa. Features of this sofa are given bellow –
Suitable for all space
Original curve figure with shadow
Footrest and upholstered in fabric
Uses – we may use this sofa at our home, does not need too large space to setup this designer curve sofa. This sofa is assembling at the same as images. This sofa has quite impressive look with nice designer shape. Most importantly the shape of this sofa can make it unique from others.
Set Free Flow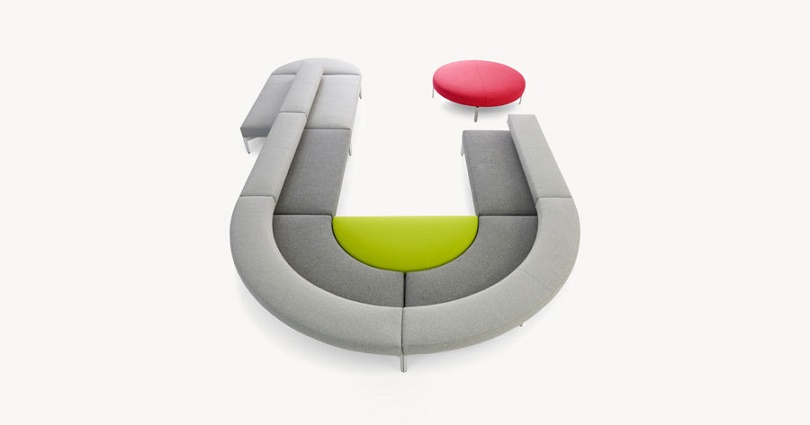 Free flow sofa set is designed for setting up in the large space where so many people are sitting up together. Designers who created this sofa has been reveled their creativity on this linear modules Italian sofa. Features of this designer sofa are given bellow –
Versatile use of large area like – waiting room, relaxation room and large dining areas
Back and seat structure in wood covered
Powder painted steel base element to use
Adjustable height polypropylene feet cover
Various type's non removable cover available in of fabric or leather
Uses – This Free Flow sofa set is particularly designed for use to large area like a big dining hall or train station waiting room or platform. Design of this sofa is quite impressive flame resistant expanded polyurethane and polyester fiber.[:]