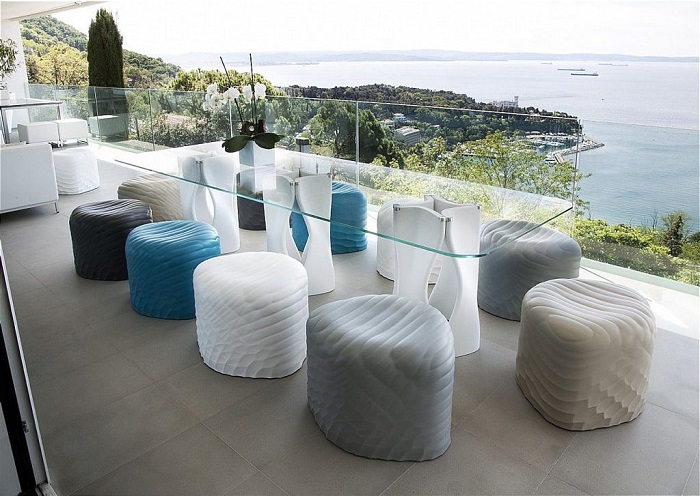 Best Modern Italian Dining Table Collection You Don't See Ever
It is impossible to find out the perfect beauty of inner of home without a dining table. One can easily realize how important the dining table is while trying to get the perfection of decorating home.
I may think that using Italian dinning table can be a part what you desire from. This is only because that the Italian designers use the attractive method which easily produces eye-touching beauty on dining table. When you once determine to buy Italian dining table, why don't you go through well-known brands. This is only because that you can get here the best collection of dining table made in Italy fully luxurious.
Here you can some collection of modern Italian dining table. Keep following……
Italian Bronzed Ring Oval Dining Table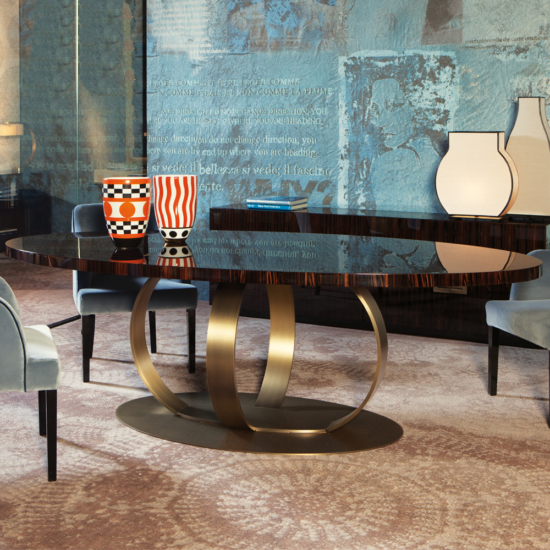 It is perfect for a intimate supper. It really charms one. The features are so excellent that one can find out what desires from here. The style is really stunning where you get your satisfaction on standing. It is characterized with adding technological advancements. It is designed by well known designers and craftsmen. Fully characterized by Italian materials. All of its feature make a outstanding theme to inner one expects.
Italian Wenge Extendable Round Dining Table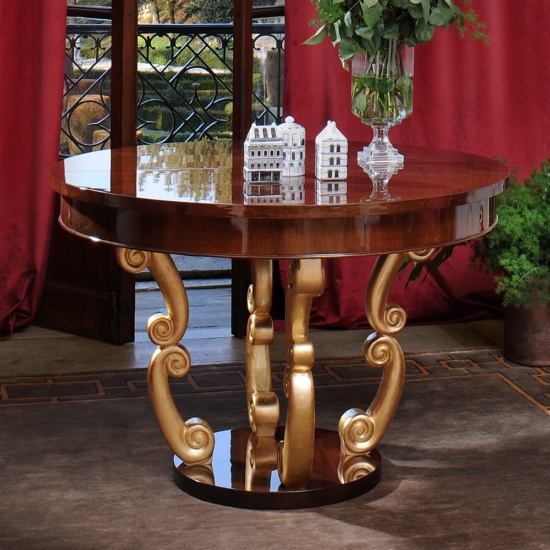 Look fabulous! When you are looking for unique design, you can't ignore it as your consideration. Genuine wood is usually used for this. The combination features are so good where the carved scrolled legs are combined with gold leaf. That makes the low glorious. Due to versatility, the top focuses its real beauty.
Italian Black Lacquered Dining Table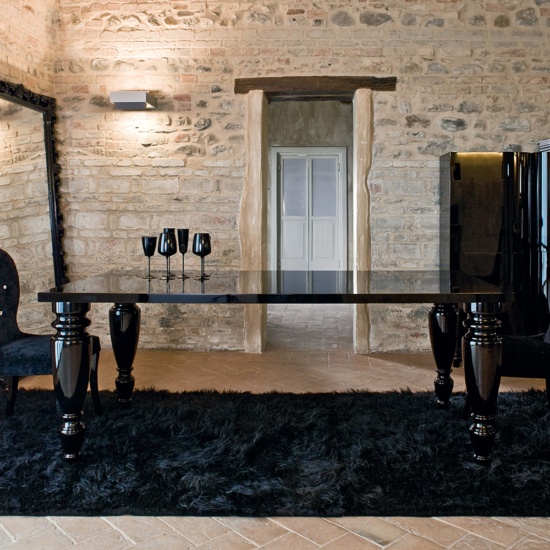 It is perfect for home décor or office. The well-known Italian designer made it using their unique method. Basically it is wooden rectangular table in which the top of the style looks attractive. Black high gloss lacquer presents here that makes it impressive.  Has variation of price on size, quality and style or design. Both gold and silver leaf are available.
High End Luxury Italian Glass Dining Table Set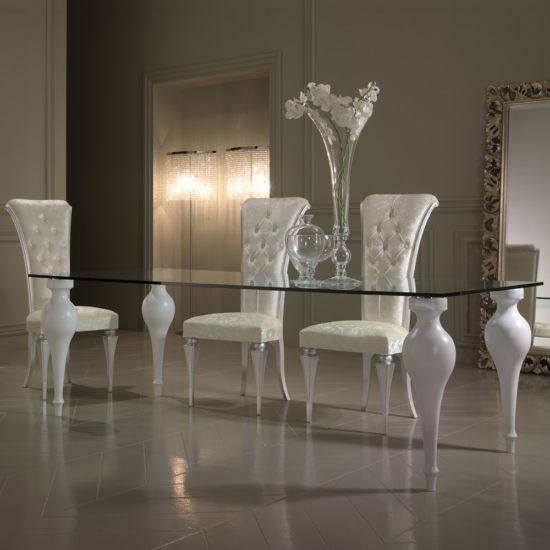 It is exact for any dining area. We get what we expect from a dining table. It easily makes a magnificent effect that changes the nearby area. The top of the table makes maximizing to minimal look by the rectangular glass. On prices, you can have a little difference on size, quality and standard. The chair with the dining table is available with fabric and leather.
Reproduction Italian Marble Oval Dining Table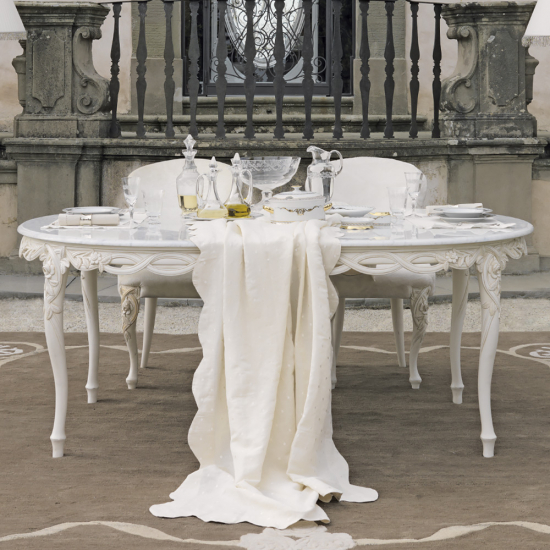 Look antique but gorgeous. The top of the dining table is finished like marble. Avail rose and ribbon that looks charming and mind blowing. Has a difference on color, finishing or wooden top. When you look through the chair, you can get a rich antique theme that is unique than other.  Comparably, it is luxurious than other.